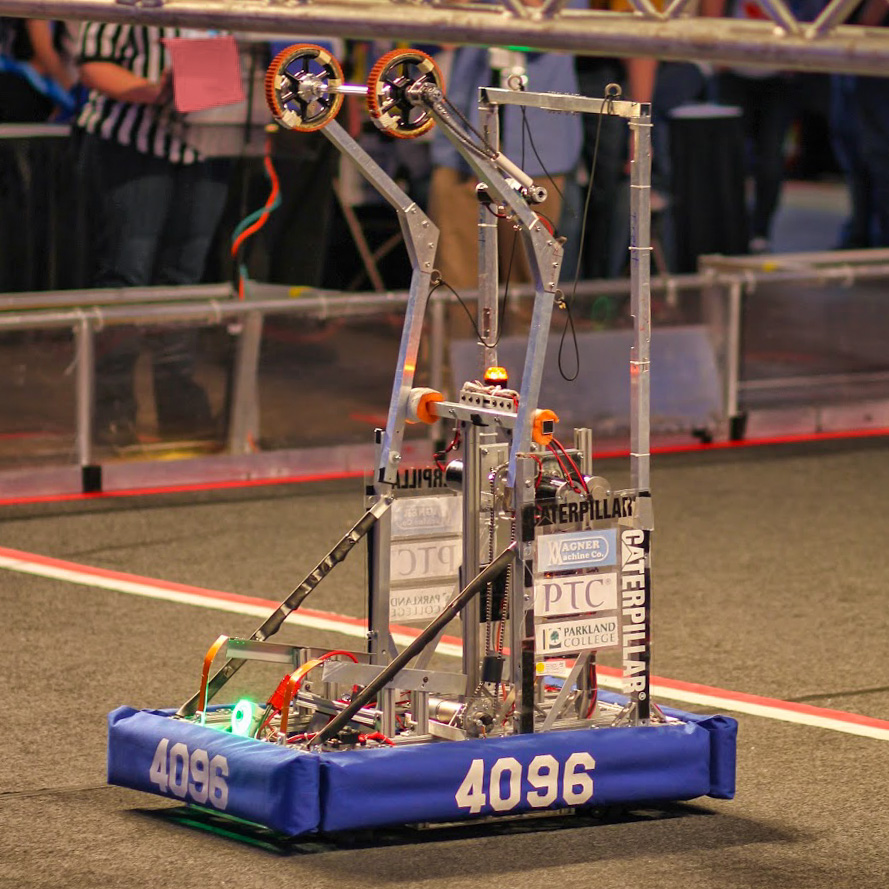 A bad robot that needs to be remade into 2015's bot.
Design
Kicker
Blah blah blah about the kicker. Specs, what we did, why, so that in the future we could rebuild it.
Intake
Same as kicker. blah blah blah
Drivetrain
Same as previous... blah blah blah
Control Systems
same as others...why how what etc
Robot Statistics
Robot Speed: ?? /sec
Shooting Speed: ?? m/s
Weight: ? lbs
Size: ?" x ?" x ?"
Competitions
Midwest Regional
Apr 3rd - 5th
4th place (12-4-0)
No awards earned
---
R2OC
No awards earned