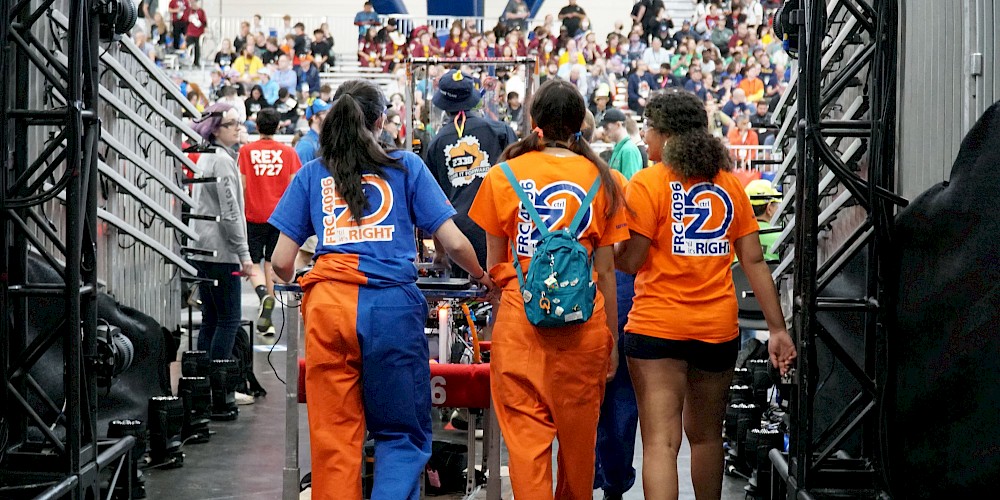 Ctrl-Z Wins the FIRST Championship!
In April 2023, Ctrl-Z 4096 traveled to Houston, Texas for the FIRST Championship. There they competed with 600 FRC teams from 59 countries, in front of 50,000 people. Our team was on the alliance that took Hopper Division and then won Einstein finals to become the 2023 world champions!
Congrats to our awesome alliance-mates MadTown 1323, HighTide 4414 and BeaverworX 2609!
We couldn't have done this without our amazing sponsors and mentors! Thank you Caterpillar, Bayer Fund, Illinois 4-H and Parkland College.
Ctrl-Z in the Media
Our community is so excited about our 2023 season! Here are some news pieces about our team:
Who are we?  Ctrl-Z!
Ctrl-Z is FIRST Robotics Competition Team 4096. We are a community team of high school students dedicated to spreading awareness of STEM opportunities across the Champaign-Urbana, Illinois area and beyond. We also build some pretty amazing robots!
Founded in 2011, we are an award-winning team and compete across the midwest every spring.  In the summer and fall months, we focus on community outreach, fundraising, and running our summer camp programs for young students.
Want to Join Ctrl-Z?
We take applications from May-December, for students in grades 8-12. See the Join our Team page for details.